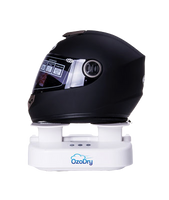 Don't Let The Germs Multiply!
OzoDry is a multi-functional dryer used to sterilize and dry shoes, boots, cleats, gloves, helmets, and other types of gear. With a simple two-step process, OzoDry uses Ozone to kill the bacteria and fungus that cause unhealthy smelly gear and heated air to dry. In as little as 30 minutes, your gear can be clean, dry, refreshed, and ready for action!
Buy OzoDry
Health Benefits
Bacteria and Fungus can grow and thrive in the dark moist areas of our gear, contributing to 70% of people suffering from athlete's foot (tinea pedis) at some point in life.*(ACFAOM)
Although your shoes, helmet, or gloves can dry overnight, that does not mean the bacteria or fungus has disappeared. Instead it's waiting for the heat and sweat the next day.
OzoDry is a tool for daily preventative maintenance to keep your shoes/gear clean and dry, and your family healthy!
Learn More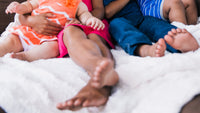 Reviews
As a parent, you get tired of smelling stinky shoes. Having children that play multiple sports year round has taken a toll on my nose for years. I've tried the odor balls and sprays but the more hair they grow the smellier they become. I needed something strong that would kill the the terrible smells these boys produce now. I have been using OzoDry for a few months and it has made a major difference! The unit sits right by the front door, and instead of leaving the shoes outside, the kids automatically drop their gear on the unit and go. It's wonderful!!! I'm recommending it to the other team parents and my friends.

Yolanda W. / Mom of 2 Athletes
This product is amazing! The ozone killed the smell in my cleats the first time I tried it! I use it for my gloves too. The worst feeling is stepping into wet cleats before the second practice of the day. You play as good as you feel, and the blisters I'd get from wet cleats made that tough. My gloves can smell bad enough to make anyone throw up too lol. OzoDry allows me to clean my gloves, cleats, and helmet without damaging the material, so I don't have to rotate my gear as much. My teammates will be placing orders asap!

Brandon Rivers / Collegiate Athlete
I work in road maintenance for the county transportation department so I'm on my feet daiIy. In the middle of the summer I'm in work boots and thick socks 8 hours of the day. With the smell that created, for years I've had to leave my work boots on the patio to air out overnight. When my wife brought OzoDry home I was skeptical, but the 30 minutes of ozone killed years of funk haha. I was impressed to say the least. It usually dries my boots in 20 or 30 minutes and if I use it in the morning my boots are warm when I leave the house. My coworkers have placed orders and they love it. My wife even uses it now to dry her daily walking shoes.

Dustin Brownlee / County Dept. of Transportation